Silver Twilight Lodge - Back
Ort
As you approach the manor of the Lodge once more, you find it dark and empty. It seems that its members are still laying low, at least for the time being.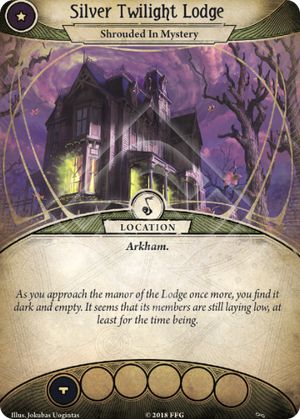 Ort
Arkham.
Shroud: 4. Clues: 1.
Take 1 horror: Move 1 breach from Silver Twilight Lodge to the current act.
Victory 1.
Jokubas Uogintas
In den Fängen des Chaos #303. Music of the Damned #4.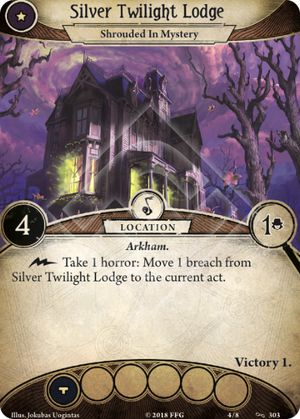 No review yet for this card.