Revelation - Take 1 horror and attach Resentful Wilds to the nearest location without a copy of Resentful Wilds attached.
Forced - After you successfully explore at attached location: Add Resentful Wilds to the victory display.
Vengeance 1.
Michal Milkowski
Rückkehr zu: Das vergessene Zeitalter #74. Doomed Expedition #1-2.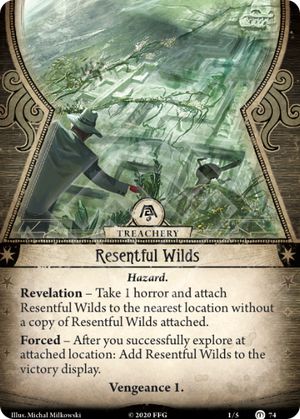 No review yet for this card.