Collect your winnings and escape!
Each Criminal enemy gains hunter and gets +1 health.
Forced - When an investigator resigns: Place each of that investigator's resources on this act.
Objective - Collect as many resources as you can and get out. When each undefeated investigator has resigned, advance.
Chris Peuler
Alles oder nichts #14. Alles oder nichts #4.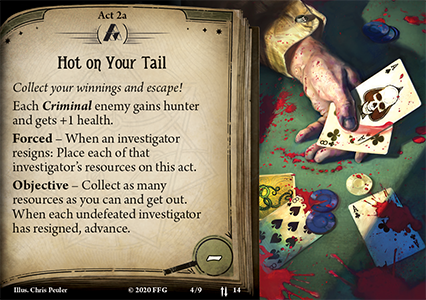 The Thrill of Victory - Back
Szene
You run out the door and sprint around the corner, winnings in hand. The adrenaline rush is like no other. Once at a safe distance, you count your money. You take a deep breath and are relieved; this outing put a big dent in your debts. Surely this night will only add to your reputation. Lady Luck is always on your side!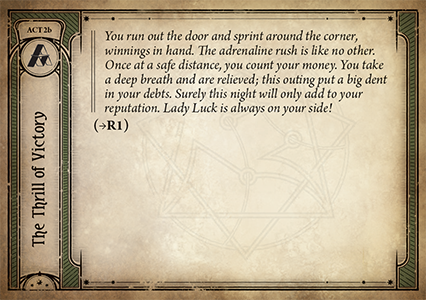 No review yet for this card.