Ort
Hangman's Brook separates Uptown from the woods south of Arkham. Passing over the small bridge, you follow the main path deeper into the trees.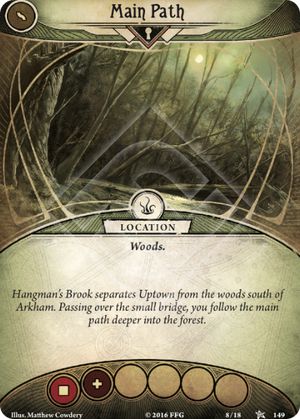 Ort
Woods.
Shroud: 2. Clues: 0
The Main Path is connected to each other Woods location.
: Resign. "There's nothing we can do to stop them!" You flee from the woods, leaving Arkham to its grisly fate.
Matthew Cowdery
Grundspiel #149. The Devourer Below #8.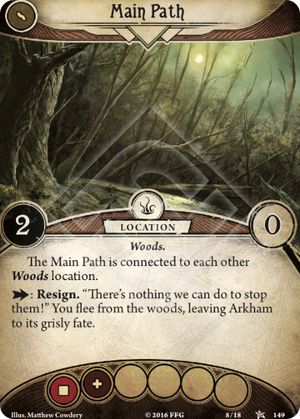 No review yet for this card.