Derived from
None. Self-made deck here.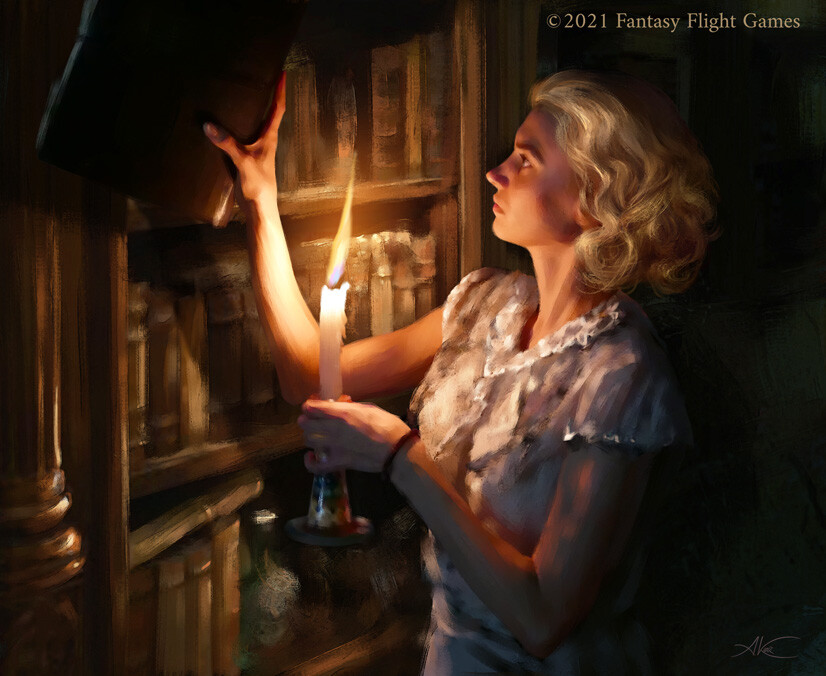 Credit: Aleksander Karcz
---
Introduction:
The cards from TSK are overpowered, and I think that no one uses them better than Daisy Walker. Let me show you why.
This series is a celebration of the 20k points on ArkhamDB to thank you all for all the support received.
I will release a new standalone-ready deck concept every week on Friday for the following months, so stay tuned and keep pressing the ♥ button if you want to see more!
Let me know which investigators you would like to see next in the comment!
Warning: because Archaic Glyphs is a research card, this deck is not officially legal for a standalone scenario.
---
Table of Contents:
---
Overview:
 
Difficulty:
★★★★☆
Enemy Management:
★★☆☆☆
Clue-getting:
★★★★★★
Encounter protection:
★★★☆☆
Survivability:
★★☆☆☆
Economy:
★★★★☆
Card Drawing:
★★★☆☆
---
Main Strategy:
---
Stat Ball:
Both Archaic Glyphs and Research Notes' rewards increase if you oversucceed at a test. For this reason, we choose Daisy's 5 base intellect and bring it to the next level.
---
Drop Clues:
There are more clue-dropping techs out there, but relying primarily on Quick Study is, in my opinion, enough to generate a sufficient number of Evidence on Research Notes, while not taking too much space in the deck.
---
Gain Tempo:
Besides that clue explosion, other tools are here to increase your tempo:
---
Other Cards:
---
Upgrade Path:
---
---
---
---
To create your own guides, find the template I have created here