Roland Bank deck only. Permanent.
Regulation - You cannot play more than 2 cards each round.
When you play an Insight or Tactic event, exhaust this Directive: That event gains fast.
Adam Lane
Streng nach Vorschrift #26.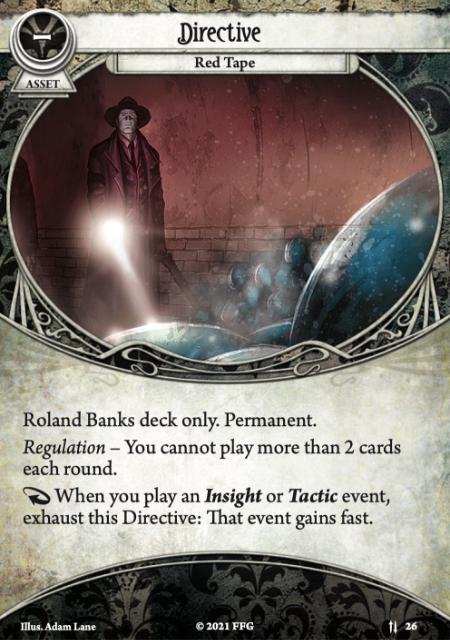 FAQ removed - double-checking provenance.
Last updated
This directive can be cheated using Bob Jenkins free action to play item assets from your hand. Since Bob's ability is a free action for himself Roland isn't playing the card. I think that's pretty neat and synchronizes pretty well between Bob and Roland.
You're technically wrong, I think, but right in effect. Bob is taking a Play action, but to play your card. You are not the one playing the card, Bob is. It's not actually a free action; people can punch Bob during it, etc. But for Directive purposes it should free you up. —
Lailah · 1