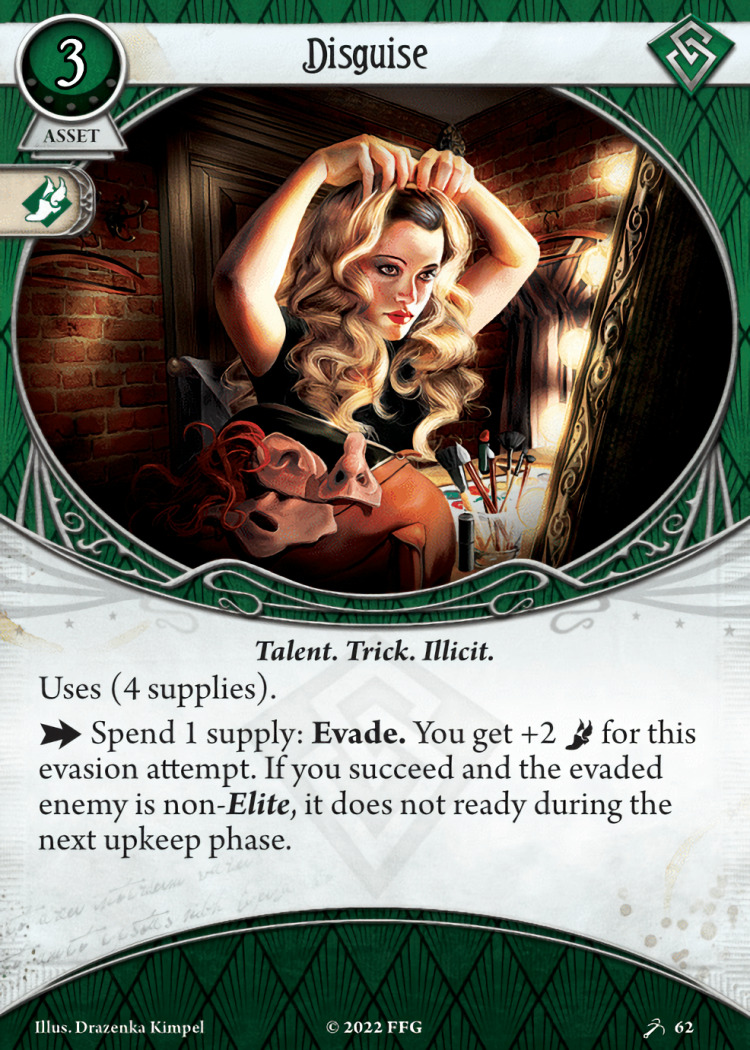 I thought this was expensive and a waste until I tried it in combo with underworld market. It's wonderful for Winifred, alone or in combo with other pieces.
First, it's a great way to pass agility tests. +2 gets you to seven, more with your boosts. And keeping enemies tapped is as good as defeating them sometimes. If you're flex, you don't want to spend all your time with two guns in your hand; this is slotless.
Dirty Fighting and .25 are the perfect combo with your near-guaranteed evade. When you play the aviatrix, you want to bank on massive success, and this is a great starting place. If not, commit it for the symbol and move on with your life.